How-to: Remove a stuck drum from a Riso RP3700
Steps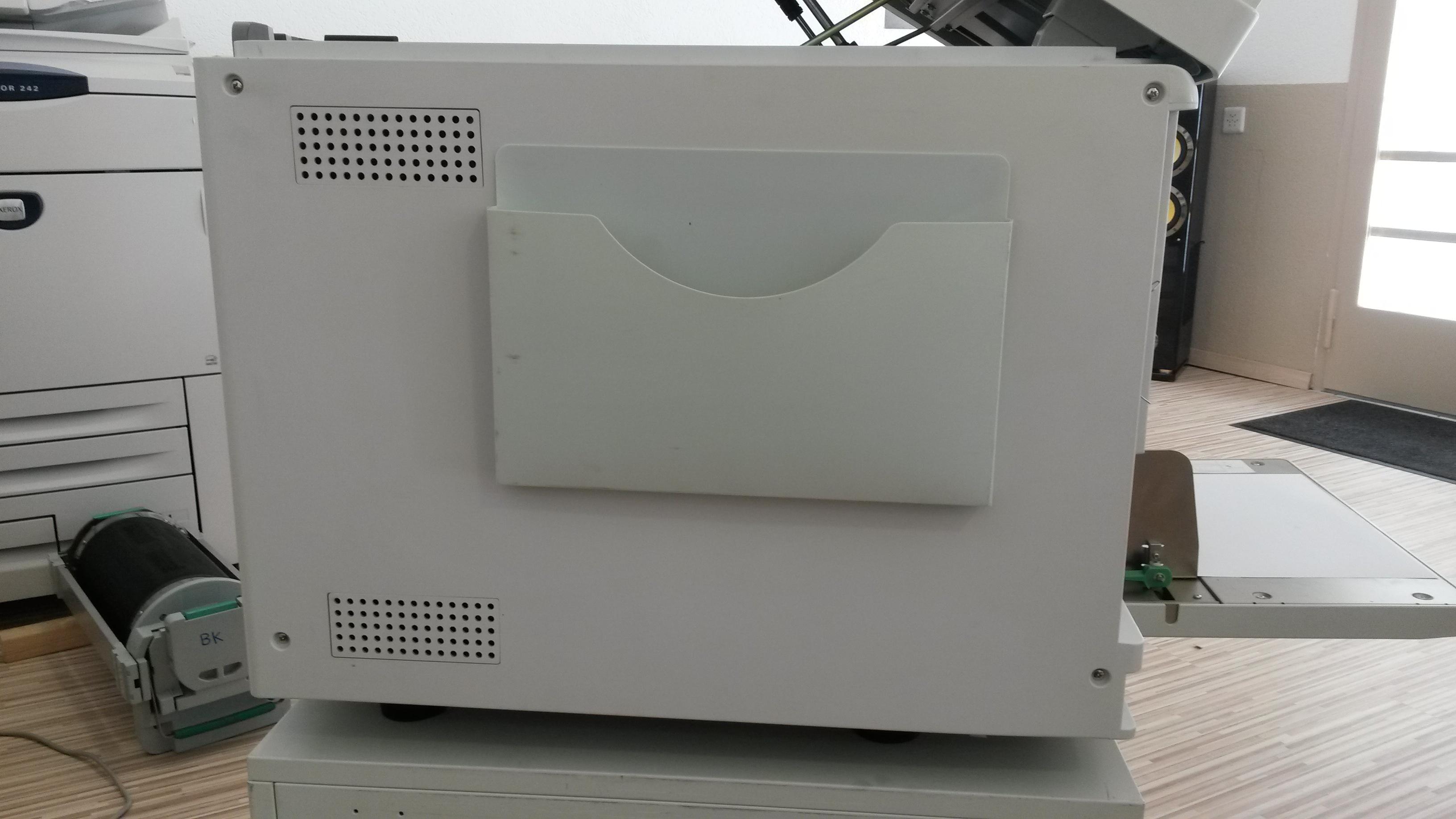 open up the top and remove back cover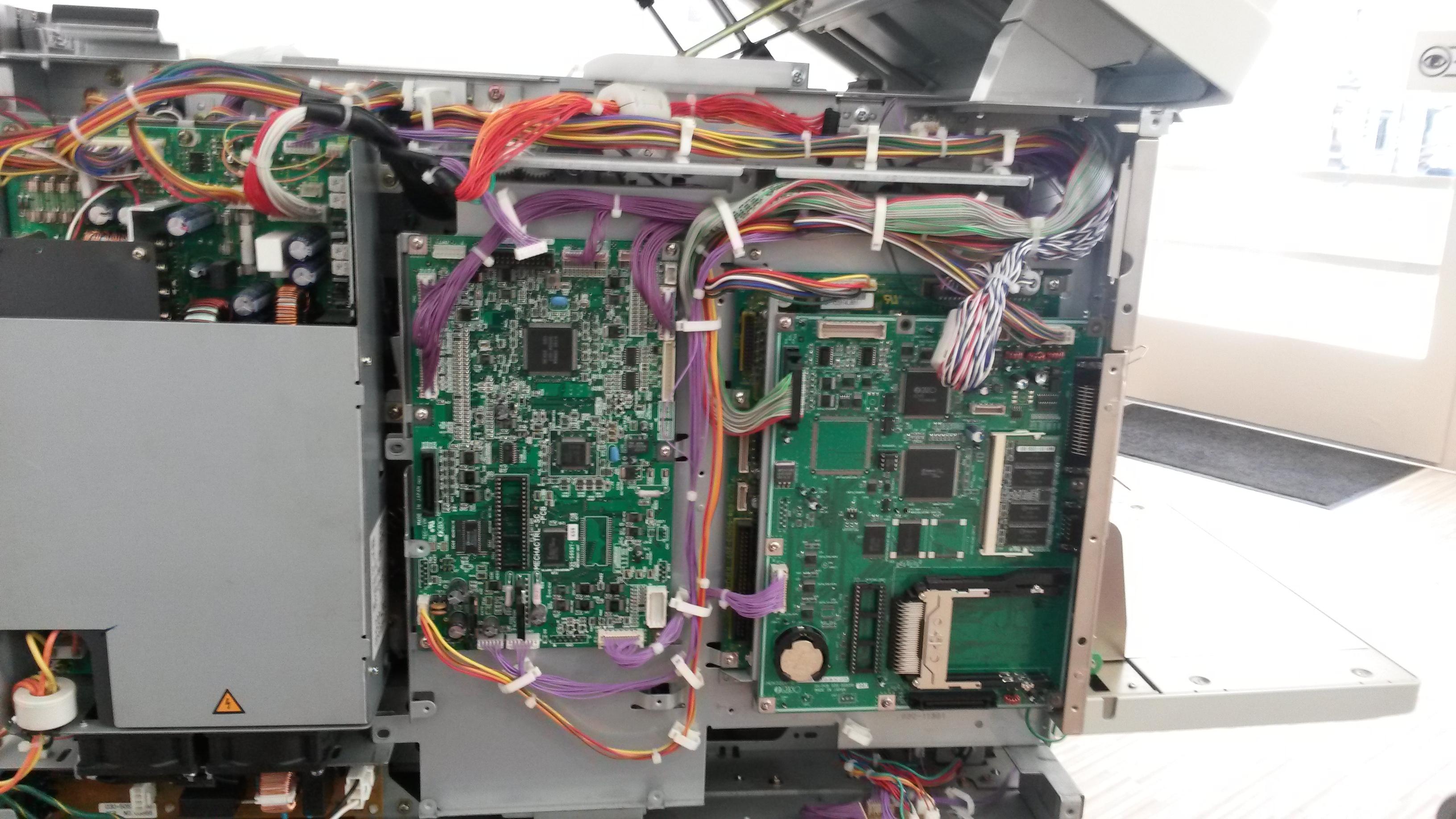 Remove the 5 screws that hold the metal plate with all the electronics on it in place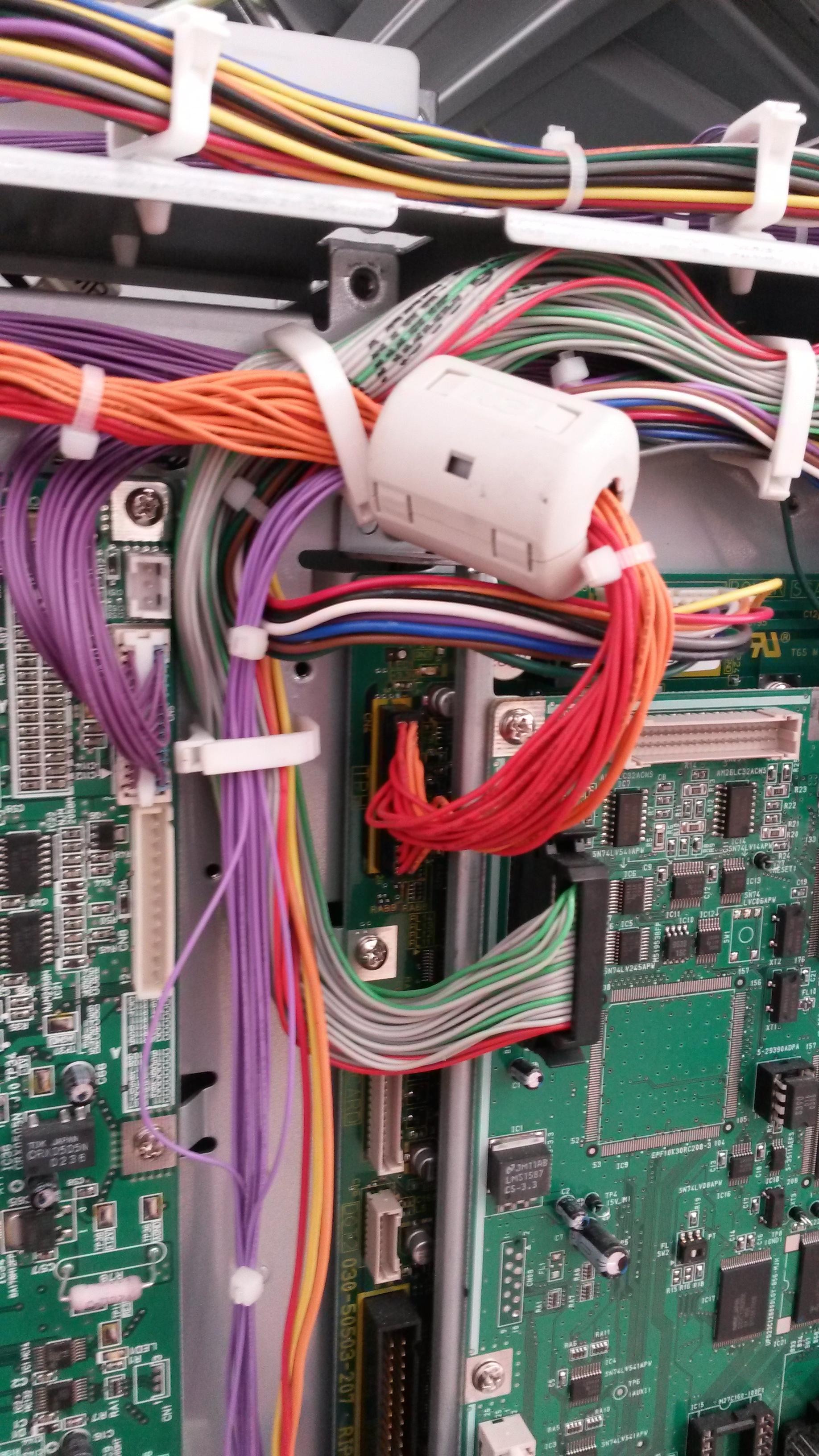 Disconnect the small purple and the large orange cable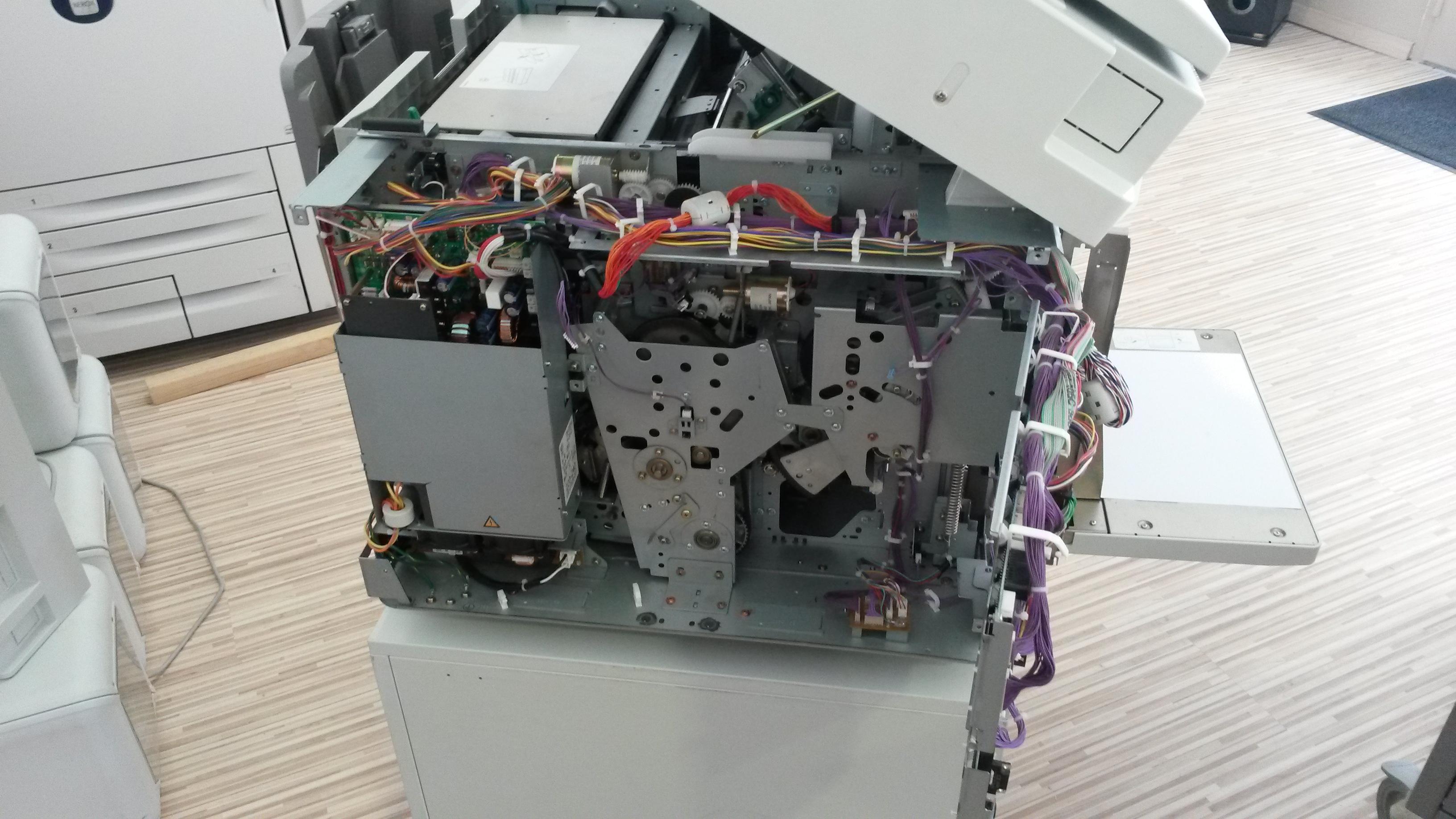 Fold the electronics plate to the side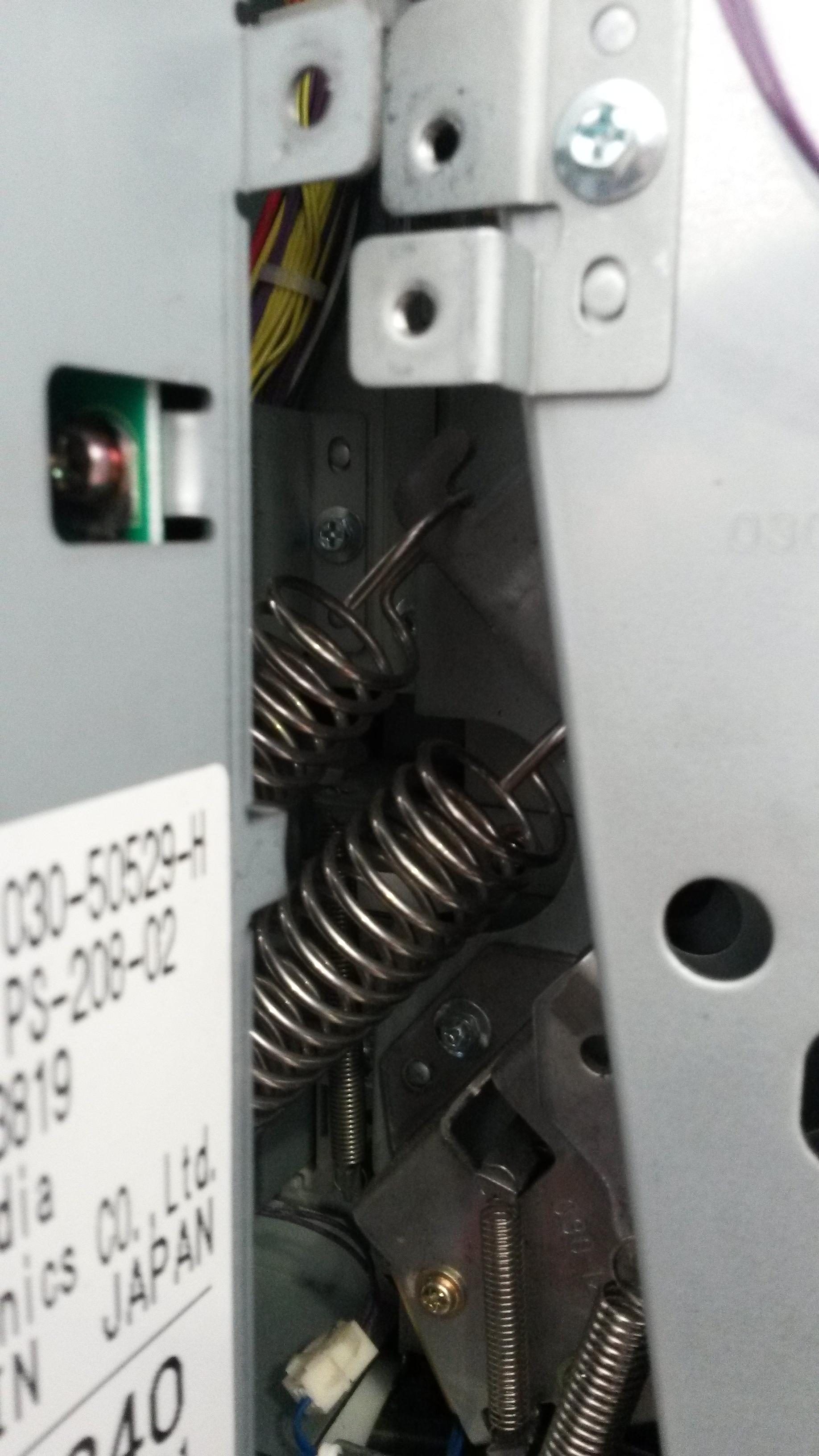 There is a large spring behind the electricity box. If it is not tensioned, use a screw driver to stretch it until it locks in place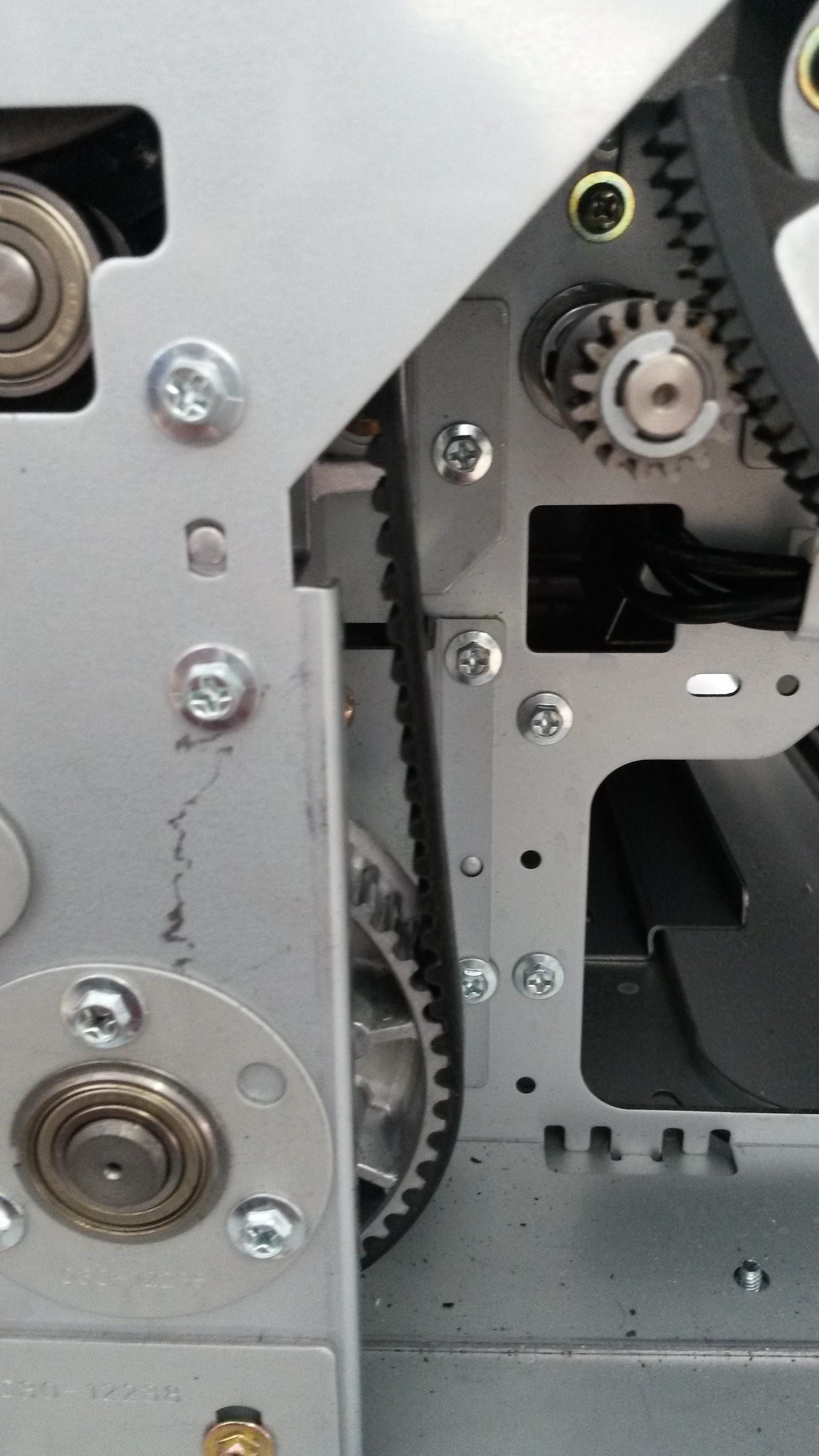 Locate the the drive belt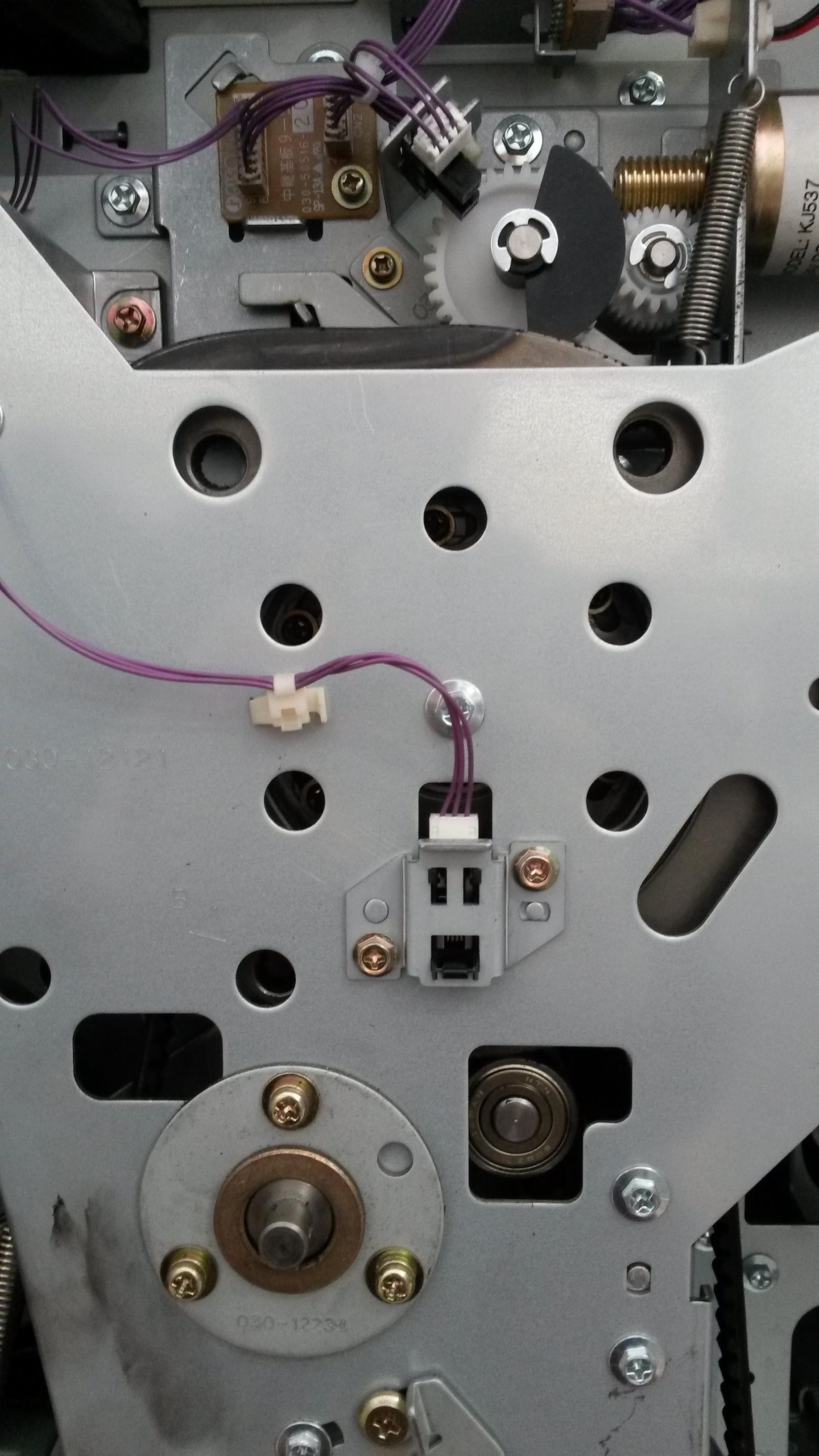 Bring the drum back to home position
Look for the aligning holes in the top left of the plate covering the drive belt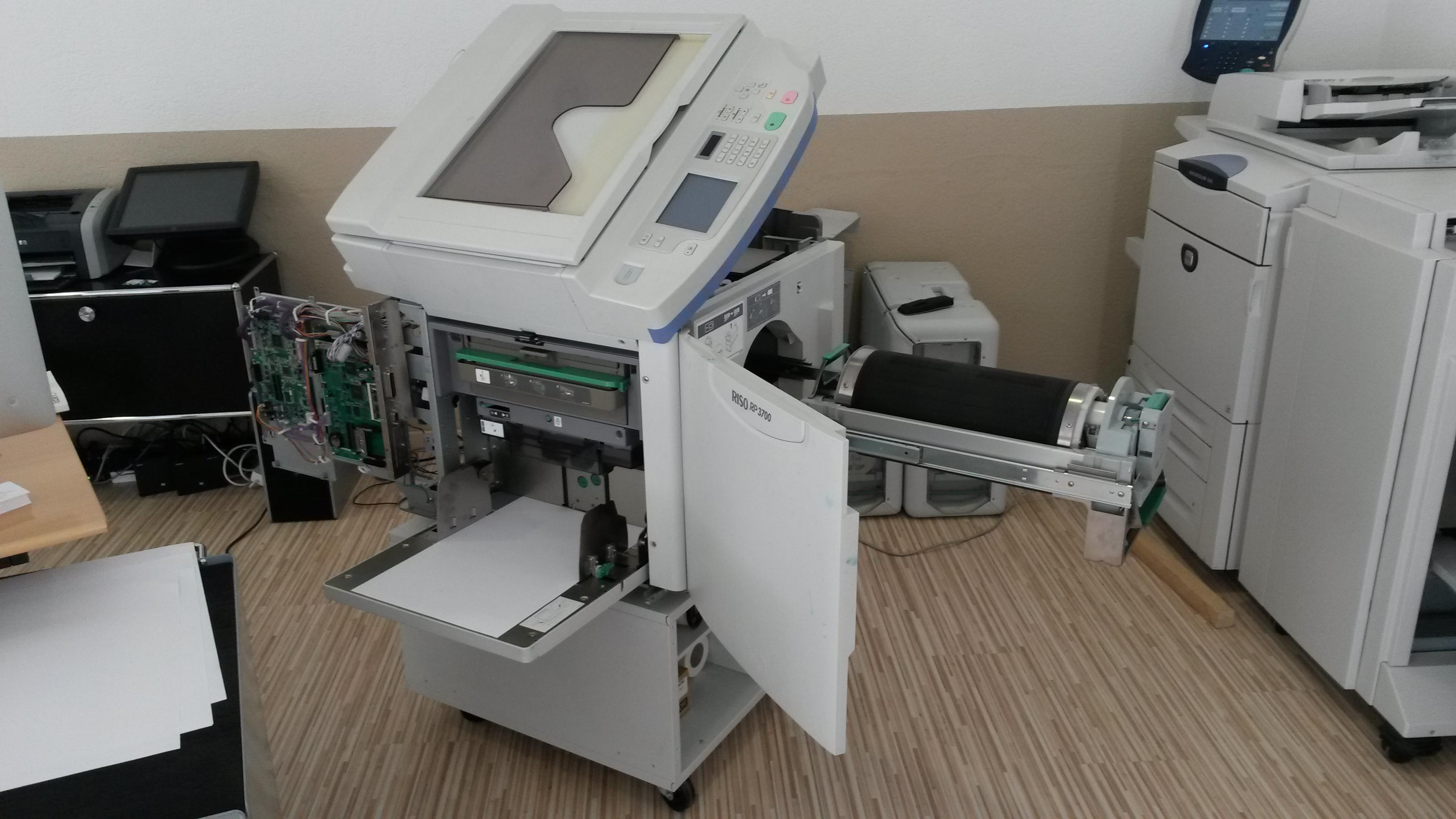 Carefully remove the drum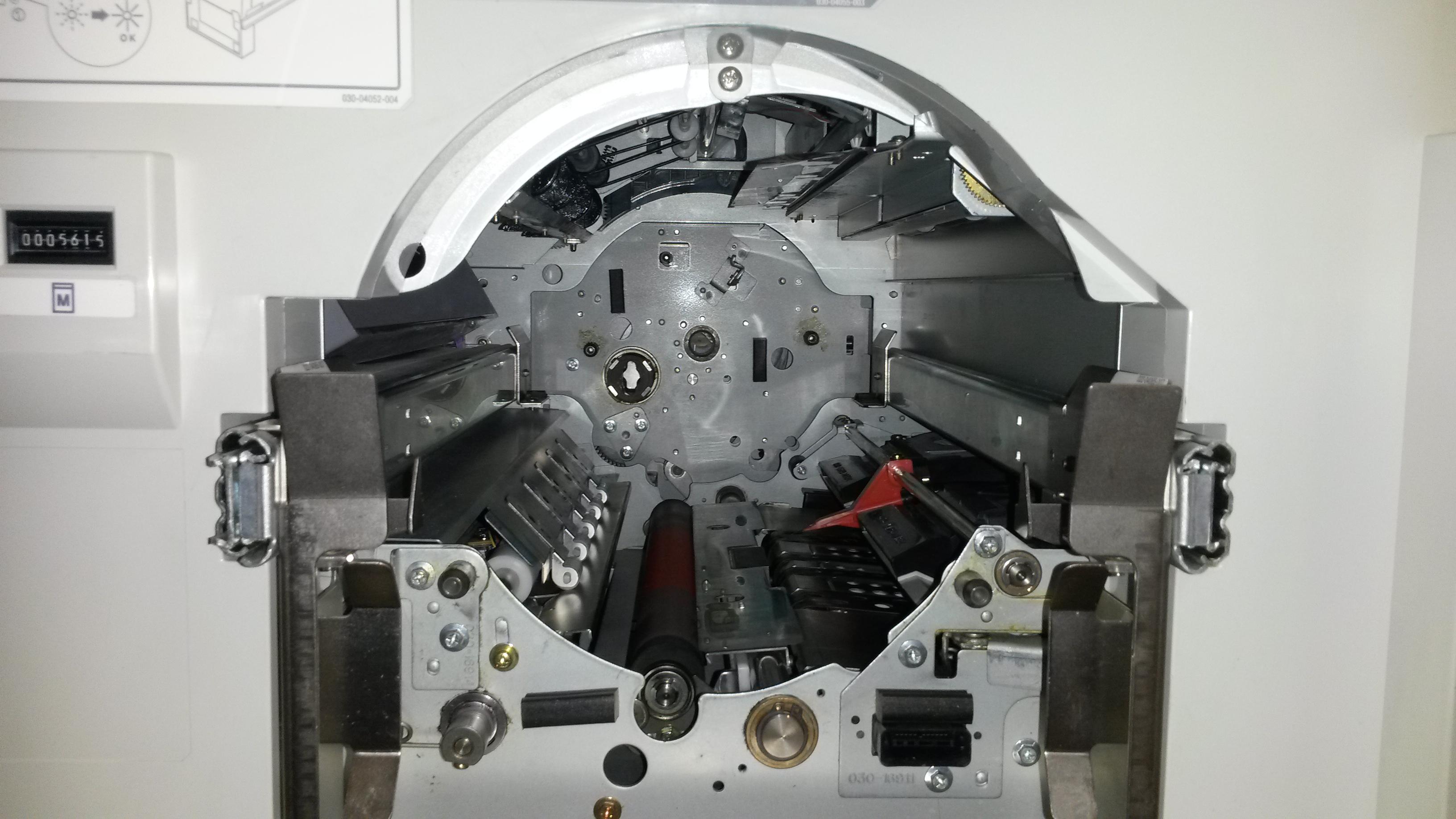 Check the home position from the front
Look for the drum knuckle in the back, towards the left. it looks like this: {}
Remove the master from the drum and manually bring it to its home position
Bring electronics back in place and reconnect the cables.
Turn on the machine in test mode (hold <- and -> while flipping the switch).
Turn off machine and load a drum
Turn on machine normally and do a test print
Danger: Always bring the machine back to its home position before running any prints to avoid serious damage!