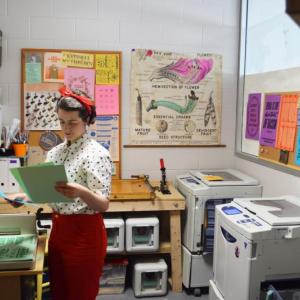 Taxonomy Press is a risograph micropress operated by Rachel Hays in Detroit, Michigan.
As a studio we publish select zines, broadsides, fliers, cards, comics and other paper ephemera.
We publish the riso quarterly "Floral Observer" which features personal essays, poems, comics and recipes about interacting with nature.
We have an EZ591 and an EZ390 with a rotating selection of colors.
We run virtual print workshops.