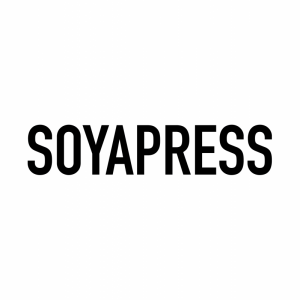 Riso studio Soyapress was founded in Moscow in 2018, and is located at CCI Fabrika. Soyapress works with curators and artists to create limited editions, artist books, and prints. We develop non-conventional aesthetics in printing and implement it using our own technological discoveries. Our goal is to develop risography as a creative method for artists working in any media.
As an independent publishing house Soyapress is opened for cooperation with cultural institutions and with everyone who is looking for a new experience in printing.
Soyapress is realizing a program to support independent publications. Details will appear here soon.
Artist book | Independent publishing
https://www.facebook.com/soyapress/
https://www.instagram.com/soyapress/
#mz1070