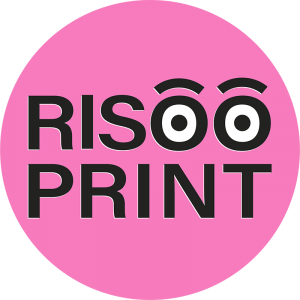 RisooPrint is a creative studio for illustration, design and risoprinting run by the illustrators and graphic designers Jeanette Engqvist and Kornelia Engqvist in collaboration with independent illustrators, designers and printing nerds. Welcome to submit your own work for print!
RisooPrint want to make creativity through risoprinting possible and available for more people in Sweden. We arrange workshops and seminars for artists, photographers, companies, school children and other interested in the colourful, fun printing technique of risography.
We also produce and sell riso products in our webshop.