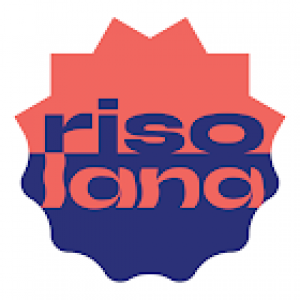 Hello! We are Risolana, a community risograph studio proudly working in Albuquerque, NM's South Valley. We see power in printmaking as a tool for community dialogue where personal and collective expression meet. Risolana is the only publicly accessible risograph studio in the state of New Mexico; we prioritize our community by teaching the process and uses of the risograph over simply providing printing services. We aim to: Cultivate an artmaking space as accessible as the risograph itself; Establish a network of socially engaged artists and designers; Organize a printed archive of Albuquerque's artistic and social movements.
We offer flash printing parties, hands on printing services, private consultations, an artist residency, and many more opportunities for people to see their work printed in the vibrant colors riso has to offer!  
Inspired by the New Mexican concept of la resolana*, our resolana is a page open to the sun.
*a south-facing wall where community members gather, share, and reflect