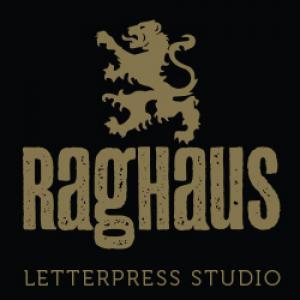 Raghaus · This Shop Is Punk Rock
Raghaus is a fully equipped, full service Letterpress, Risograph & Digital print shop in the Hudson Valley, New York. Owner Markus Hartel provides his customers with 30 years of experience in the industry.
We love working with visual artists, writers, musicians and record companies & collaborate on small edition art prints, art books, zines, business cards, CD booklets, lyrics zines, flyers, posters etc... Anything goes. Our high-end 600dpi Riso MZ990 is equipped with a RIP, i.e. we're able to print directly from your digital files.
Our staff is experienced in typesetting, graphic design, prepress, printing and bookbinding.
Inquire via email [email protected]