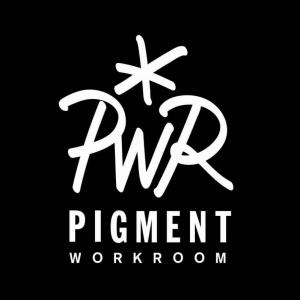 Pigment Workroom is a multidisciplinary studio based in Bari – Southern Italy, Puglia, the heel of the boot – working as a laboratory for participatory urban art and handcrafted printing.
Our mission has a double nature. We aim to represent and foster those artists, illustrators and creators that we find talented and innovative, both in their style and contents. On the other hand, we want to map, and make use of abandoned and needy urban spaces – suburban walls, buildings and streets – in order to provide them a new aesthetic dimension, and to directly engage their residents in the creative processes.
To make this sustainable, Pigment Workroom has a commercial purpose as well. We can offer high-quality, finely printed art, along with a new concept of zines and artist designed apparel – mostly tees and shoppers. Printing is an antique and noble art involving masters like Dürer and Goya, the Japanese xylographers, Picasso and many others. Today, we believe the primacy of this practice belongs to street artists, illustrators and their amazing craftsmanship.
Our prints will always be issued in a limited edition, numbered and signed by the artist, and accompanied by a certificate of authenticity. All of our products are environmentally friendly and, most importantly: they are affordable.
Collecting art isn't a game only for seniors and riches. We want to give all ages-and- wages people the exciting chance of starting their own collection. But there's much more than simply buying: to collect our products means, above all, to let art spread across suburbs and abandoned spaces. To support a vibrant and global artistic community. To be part of it.