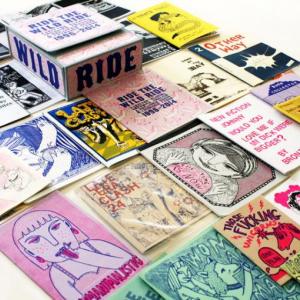 ***Please note: Pegacorn Press does not take print jobs.***
Pegacorn Press is a Brooklyn, New York, based feminist, queer, "total-art-freaker" publishing adventure run solely by artist Caroline Paquita. Formally started in 2011 after fifteen years of self publishing, Paquita uses Risograph stencil duplicators and silkscreening to create unique and affordable editions, most of which are collaborations with fellow artists. Titles are distributed, collected by both private and institutional collectors worldwide, and have been exhibited at such venues as the New York Art Book Fair, the LA Art Book Fair, Printed Matter INC, and the National Museum of Women in the Arts (USA).
Colors
No colors listed - add some!