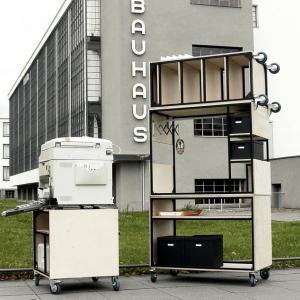 ON/OFF is a network of designers, architects, curators, filmmakers and urbanists. Our curiosity lies in the city and its processes. This complexity offers the basis for experiments into our contemporary condition and gives us the opportunity to question, to tune into and to discover new realities.

With each project we draw on our combined experiences and unique skills to investigate and affect the city's lived dimension. We primarily conceive of tools - structures both physical, social and fictional - which enable shared engagement with the citizens of the place where the experiments are carried out.
We own a Guerrilla Riso on Wheels 
Colors
No colors listed - add some!