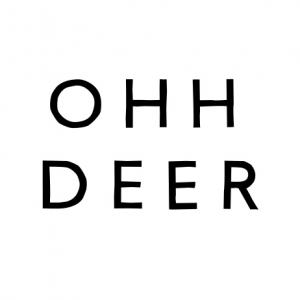 We're an independent, fast-growing start-up company selling Greeting Cards, Stationery and Gift. Many of our cards are humour based, but we also sell some beautiful products! We're now in our 8th year and have become firmly established within our industry selling to retailers across the world, direct to customers online, within our shop and via our monthly stationery subscription – Papergang.
We work with many up and coming artists, including Gemma Correll, Jacqueline Colley, John Bond and Hello!Lucky as well as producing much of our work in-house.
Our wholesale side of the business remains our strongest part of the business.  We sell to many large retailers including Sainsbury's, Paperchase, Cath Kidston, Papyrus (biggest greeting card retailer in the US), Waterstones, ASOS and Urban Outfitters.  We also sell to thousands of other retailers across the world - this includes working with distributors as well as managing our US sales directly.  We exhibit at several tradeshows including NYNOW in New York twice a year, Top Drawer London twice a year, Maison in Paris twice a year and Spring Fair Birmingham.
Our website, ohhdeer.com, has had many successes as well as naturally appearing at the top of google for greeting cards and stationery.  We also host annual competitions where users can submit designs for cushions that we'll produce, giving users the chance to have their work within our portfolio.
Our stationery subscription service, Papergang, is quickly becoming our strongest part of the business.  Each month we work with a different artist or charity partner to produce a selection of stationery items that are posted direct to all our subscribers.  We now have over 10,000 subscribers a month with the view of increasing this rapidly over the next few months.  We also donate 25p per box sold to Tree Aid that has enabled them to plant more than 25,000 trees in developing countries.
In addition to this, we also have a shop based within our main building where we sell direct to customers as well as hosting events for students and customers.
We manage our own fulfilment in-house, allowing us to have full control of our inventory and packing standards.
Over the last two years we have started to work with some US greeting card publishers by licencing their designs and selling these within the UK and European markets, these include Hello!Lucky, Small Adventure and The Social Type.