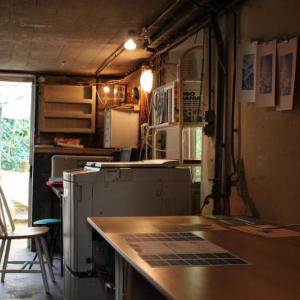 L'Horizontale is a French printing and spaceless gallery project, founded in 2017 by Florian Abou Yehia and Zélie Davin. It is devoted to producing risoprints with emerging artists who use photography and video in their work. We sell it online, at fairs or at exhibitions. 
Papers and "horizontal works" enthusiasts, we also propose a selection of unframed original artworks, from drawing to photography.
We work with an RZ 1070 and two colour drums, black and blue (red should come soon).