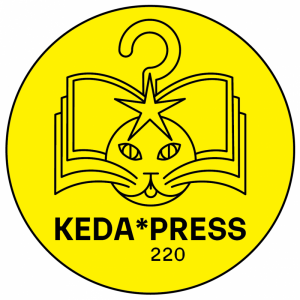 A-[risography unit + design lab]
keda*press is an independent puplishing house and a printing workshop for art prints and books! We collaborate with artists, designers and all kind of creative groups.  Allways open for new ideas and projects!
We believe that in this media-saturated environment it is easy to follow, to get connected but it is easier to get overwhelmed and lost by the high amount of information. This is the reason why we choose to print, printing offers another stage of engagement with the audience and a sense of respect to the artist through the time dedication and the materiality of a printed object. 
contact with us on instagram @keda__press or with mail: [email protected] 
Machine(s)
No machine(s) listed - add some!