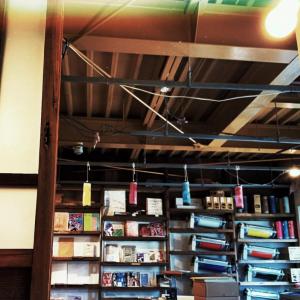 This studio was opened in Kyoto in 2019 by Akinobu Oda, who previously operated hand saw press in Tokyo. The studio has two RISOGRAPH machines, a double-drum MD-5650 and a single-drum SE638 (Japanese model numbers). Recently we also got an MD-6650 which is a 600dpi machine.

As of May 2020, we are equipped with 17 color drums including fluorescent pink and fluorescent green. In addition to art printing using the RISOGRAPH, we also have various equipment for producing zines and magazines.
The equipment list is as follows. We have machines for all production lines, from printing to gathering to bookbinding to cutting.
  Cutting machine: MAITZ CE43ATS
  Perfect binding machine: RISO Q-06
  Folding Machine & Saddle Stitcher: HORIZON SPF-7
  Collator: HORIZON QC-S100
We also have a silkscreen plate making machine and printing table. The machine is a very good silk-screen plate-making machine made by RISO KAGAKU.
      Silkscreen plate making machine: RISO GOCCO PRO (A3 wide is possible) / MiScreen A4 (A4 simple machine)
      Silkscreen printing machine: TALI FULL METAL PRINT-1000

Our studio has a zine shop. On the first floor, there is Kyoto's representative independent bookstore "Hohoho-za", and it is possible to immediately sell books and miscellaneous goods made here.
With the great friend Jasper Stephenson who lives near our studio now, we have created a program "CMYK Tester" in JAVA Script, which is suitable for RISOGRAPH color printing. Color separations can be adjusted according to each studio's colors, and high-resolution monochrome images can be output. If you are interested, please try it out.