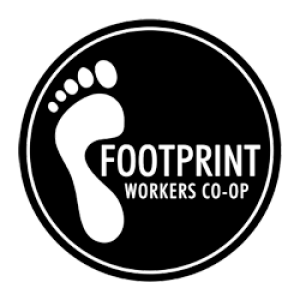 Footprint Workers Co-operative
We are a small, ecologically minded printing business, in the cellar of Cornerstone Housing Co-op.We are a workers co-operative - we collectively own & control our business. As we have no bosses we run it as we want, doing interesting jobs for interesting people.
We print booklets, zines, leaflets, stickers, newsletters, fliers, books, CD wallets and that sort of thing. We do it as ethically as we can, printing on proper recycled papers, powered by a genuine green electricity tariff and using the least environmentally damaging processes we can find. We also give a percentage of the money we make to worthy projects. We are a member of the Radical Routes federation of co-ops working for social change: www.radicalroutes.org.uk
We organise the Leeds Zine Fair, held in September each year.