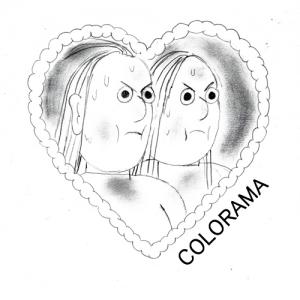 COLORAMA is a risoprinting studio and a publishing house based in Berlin - It is run by Johanna Maierski since 2015. COLORAMA aims to share its craftmanship to make the process of designing, illustrating, conceptualizing, printing, binding, publishing and distributing as accessible as possible. Therefore the studio offers regular workshops with introductions to basic and specific topics. 
Since 2016 Colorama and Aisha Franz host CLUBHOUSE, an event where a group of artists are invited to work collaboratively on the design and production of a publication.
The Colorama publications feature the works of current comic-artists and an ongoing research about the means of carthography and storytelling - they are presented at art- and comic book fairs worldwide and are stocked and sold in Berlin, LA, Taipei, Barcelona and NY.