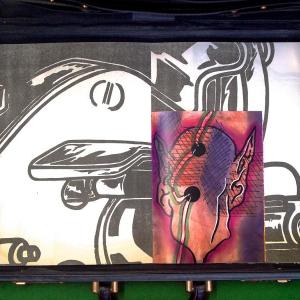 A_ELIER is a micro-printing and micro-editing workshop located in Rennes. Production of editions following invitations to artists (chosen), during residency or invitation to work at a distance. It also offers interested people to print their work, according to a price list. The site is under construction.
A_ELIER est un atelier de micro-impression et de micro-édition situé à Rennes.
Production d'éditions suite à des invitations à des artistes (choisis), lors de résidence ou d'invitation à un travail à distance.
Il propose aussi aux personnes intéressés d'imprimer leur travaux, suivant une grille de prix.
Le site est en cours de construction.